Celium _ Geotechnical
Celium delivers reliable, cost-effective and readily scalable monitoring solutions to the civil works sector. Able to provide near real-time data from even the most remote areas, Celium can provide early indications of changes in measured parameters that enable pre-emptive action to be taken, and to facilitate more rapid responses to significant and disruptive events.
Transportation corridor monitoring and alerting
Celium offers innovative and practical solutions to monitor and alert on slope instability and rockfall events along transportation corridors and associated infrastructure. Instrumentation and sensors enable Celium networks to monitor deformation of, as well as to detect rockfall or vehicle impact events on, such things as debris barriers and road safety barrier systems. Not only can Celium deliver alerts for these events that enable maintenance crews to mobilise sooner, but it can also automatically activate on-site warning systems to reduce the risk of accidents.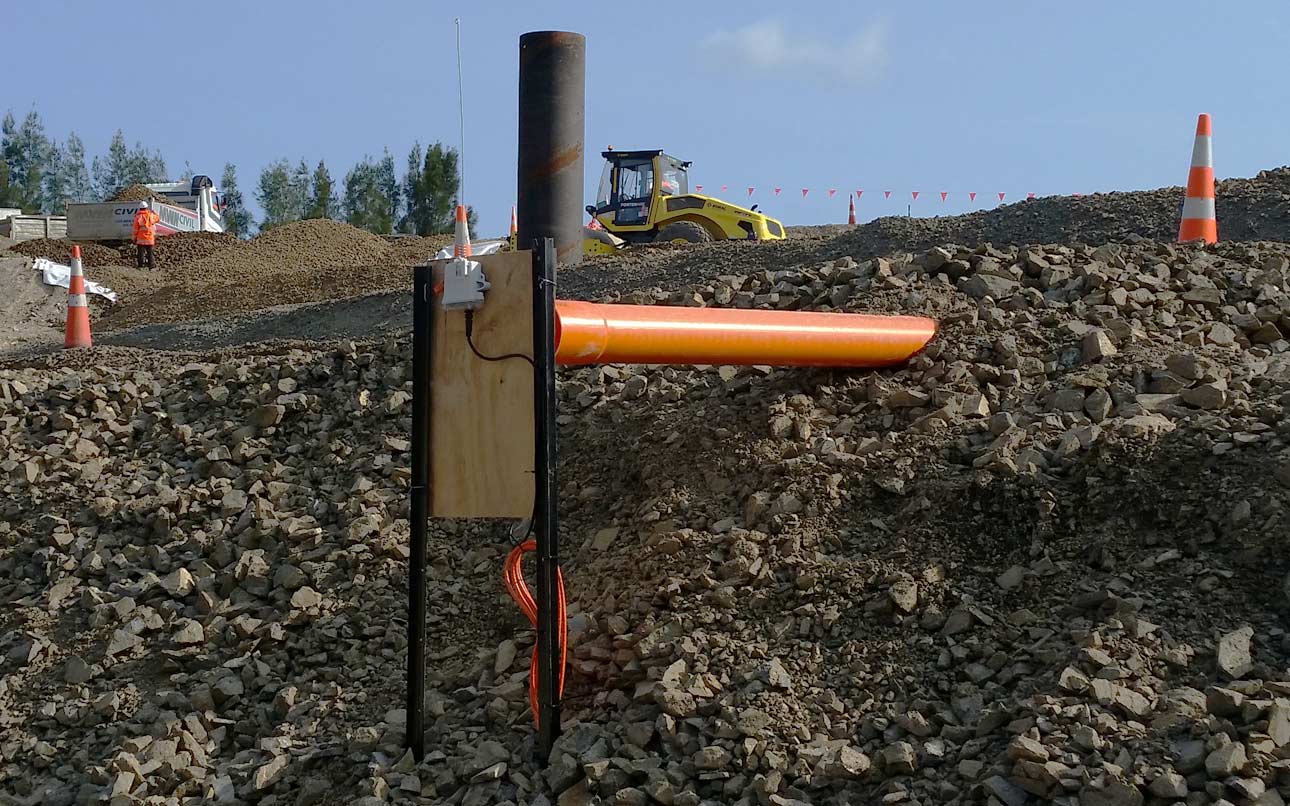 How does it work?
Celium Nodes have onboard sensors and are designed to connect to many types of external instruments. This enables the system to measure and report on a wide variety of parameters, including such things as; tilt angle, lateral movement, vibration, groundwater levels, pore water pressure, crack width, rainfall depth, turbidity and more. Celium networks can be used to monitor instrumentation over large areas with data ingested in near real-time into Celium Cloud. Multiple alerts can be set up to provide notifications if parameters move beyond specified tolerances.
Celium delivers alerts by automated voice calling, text messaging and emails or via an Application Programming Interface (API).

What are the benefits?
Adaptable – wide variety of parameters can be monitored to service research or business objectives
Reduced risk – receipt of timely, scheduled, and event driven data enables pre-emptive and more rapid responses
Improved health and safety – real time weather condition monitoring and alerting systems to reduce safety related risks
Cost effective – variety of customised and off-the-shelf monitoring solutions available to suit project budgets
Remote area capability – cellular coverage and external power sources are not required
Scalability – effective monitoring is possible over large and topographically challenging areas
Portability – light weight, battery powered equipment that is easy to deploy and relocate.
Applications
The applications for Celium in civil engineering and general construction projects are many and varied. Implementation examples include:
Roads – monitor unstable slopes as well as impact, tilt and displacement of debris barriers and road safety barrier systems
Construction– monitoring for tilt of nearby structures, concrete pressures, scaffolding deformation
Groundwater– monitoring changes in groundwater levels during construction dewatering
Earthworks– monitoring subsurface piezometric pressures, groundwater levels, sediment pond levels and outflow turbidity
Water resources – measure and alerting of rainfall, water levels, flow rates, and turbidity.
Want to know more about Celium _ Geotechnical?
Encounter Solutions work with: