Celium _ Safety
The safety of personnel and the public is of paramount importance, and health and safety policies apply across all sectors. No matter the project focus, and no matter how remote the environment. Celium makes it possible to directly monitor safety-specific devices, as well as implement initiatives aimed at assessing, reducing and responding to risk.
Safety as a priority
Real-time monitoring of drowning prevention aids around water bodies and coastal marine areas, facilitates rapid intervention and significantly reduces the effort of checking that devices are in place if needed. Vehicle accident risk can be reduced by remote monitoring of unstable sections of road in order to provide early warnings of potential failures. Risk of transmission of respiratory pathogens such as Covid can be reduced with real-time CO2 monitoring to provide insight into ventilation effectiveness. Remote early detection of an unlatched roadside farm gate could prevent a vehicle-livestock collision. These are all real-world safety applications supported by Celium.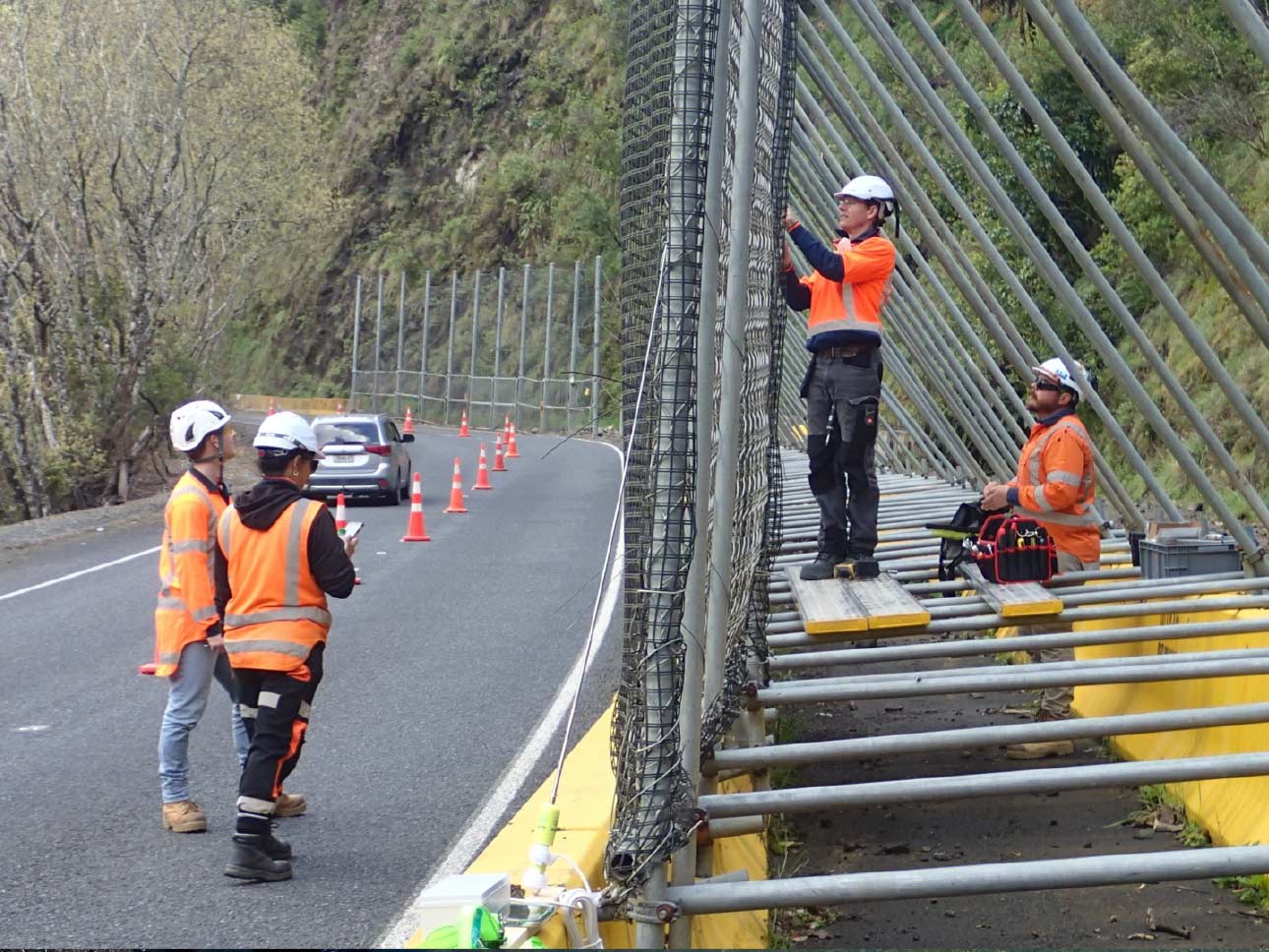 How does it work?
Celium Nodes can be added to existing safety equipment and configured to send an alert if the equipment is removed – for example, using sensors to detect when a life ring is dislodged or deployed. Other alert triggers used by Celium networks include precision accelerometers to detect slope movement and impact events, gas sensors to assess air quality, ultrasonic sensors for proximity and hall effect sensors for displacement sensing. Celium also supports check-in/check-out processes in remote areas such as farms, forestry blocks or large construction sites via RFID (Radio Frequency Identification) as well as other processes.
Rapid warning of potential hazards can be communicated to the public or key personnel using on-site visual and audio alarm systems. These can be activated automatically by Celium Hubs using rule-based systems that incorporate input from Celium Nodes.

What are the benefits?
Celium provides several key safety related benefits:
Reduced risk – receipt of timely, scheduled, and event-driven data enables pre-emptive and more rapid responses
Remote area capability – remoteness need not prevent monitoring to improve safety
Rapid warnings – alerting of potential hazards can be communicated with on-site visual and audio alarm systems and automated voice calling
Versatility – Celium can be used for many applications to address multiple project objectives without requiring multiple systems
Scalability – effective monitoring is possible over large and topographically challenging areas
Cost effectiveness – variety of customised and off-the-shelf monitoring solutions available to suit project budgets
Portability – lightweight, battery powered equipment that is easy to deploy and relocate.
Applications
Welfare and safety are at the heart of Celium's development and monitoring to improve safety outcomes can be incorporated into any Celium network. Existing and potential implementations relevant to health and safety include:
Dam safety monitoring systems;
Remote road network slope stability monitoring and rockfall detection;
Monitoring of drowning prevention aids around reservoirs, canals, marinas and remote rock fishing sites;
CO2 monitoring to track ventilation effectiveness;
River flood wave alerting;
Real-time weather conditions and water level monitoring at river crossings;
Public health issue alerting via water quality and point source discharge monitoring;
Early detection of unlatched farm gates to reduce the risk of vehicle-livestock collisions;
Alerting of impacts to ski field safety barriers; and
Data collection for avalanche prediction and warning systems.
Want to know more about Celium _ Safety?
Encounter Solutions work with: