Augmenting traps to optimise volunteer time
Ark in the Park is a community-based ecosystem restoration project covering around 2300ha of kauri/podocarp forest in the Waitākere Ranges. Predator control targeting rats, mustelids and possums is in place across the project area as well as a buffer zone on private property surrounding the site.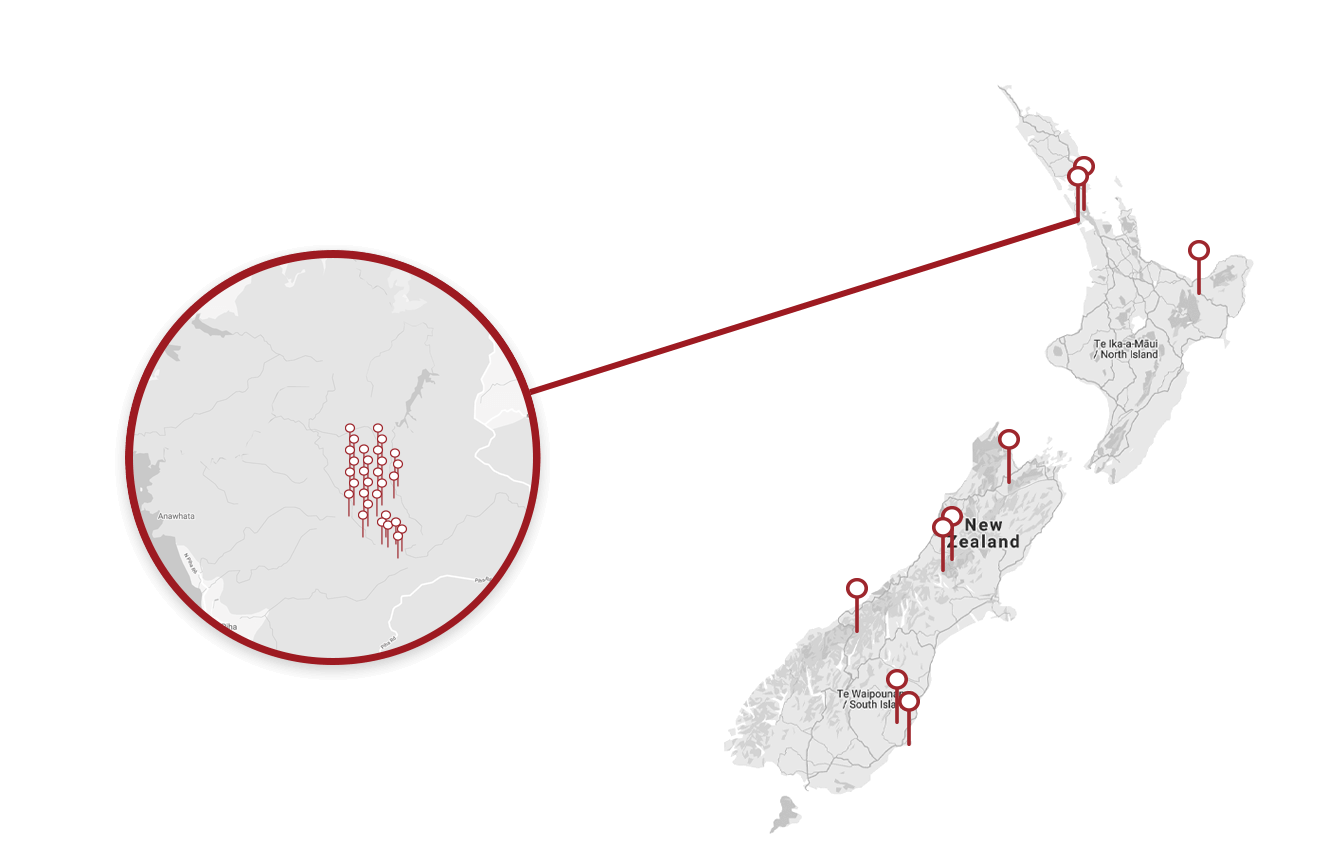 Removing predators ... saving treasures
The Ark in the Park project is supporting restoration of the entire forest ecosystem and Celium is used to augment existing traps – with some unexpected benefits.
Species missing from the Ranges and successfully reintroduced by the project to date are kōkako and toutouwai (North Island robin). Other rare species present include peka peka/long-tailed bats and Hochstetter's frog, as well as uncommon plant species such as king fern, kawaka and Kirk's Daisy.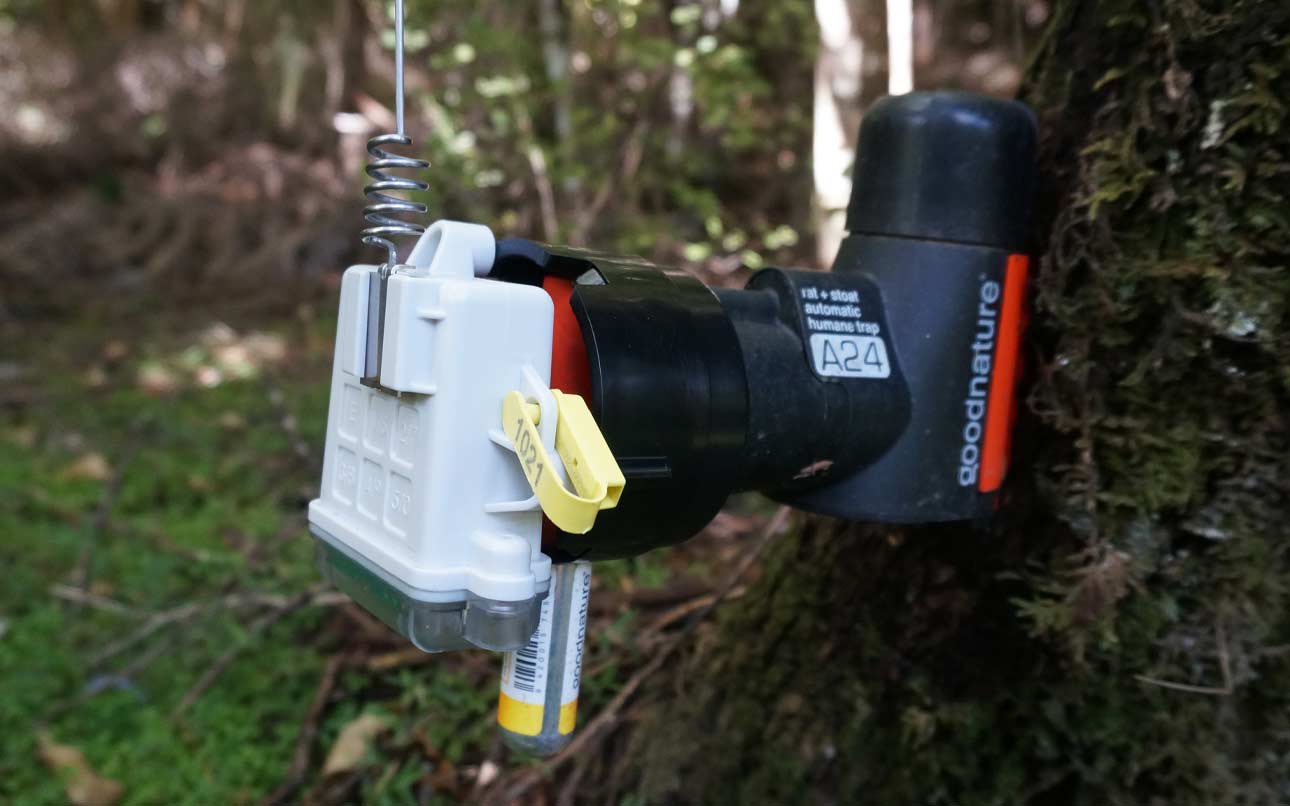 Augmenting automatic predator traps
Celium was installed over a peripheral block of 30ha, known as Pig Wallow block after a stream running through the area. The Celium system was installed alongside Goodnature A24 devices, initially donated via a now closed crowdfunding initiative called Squawk Squad.
The Ark in the Park team selected the Pig Wallow block for the Celium deployment because it did not have pest control in place, it is relatively time-consuming to access, and the Ark's largest kōkako territory bounded the site.  The combination of A24 devices monitored with Celium was able to provide pest control without the need for site visits as frequently as areas trapped with single-use kill traps.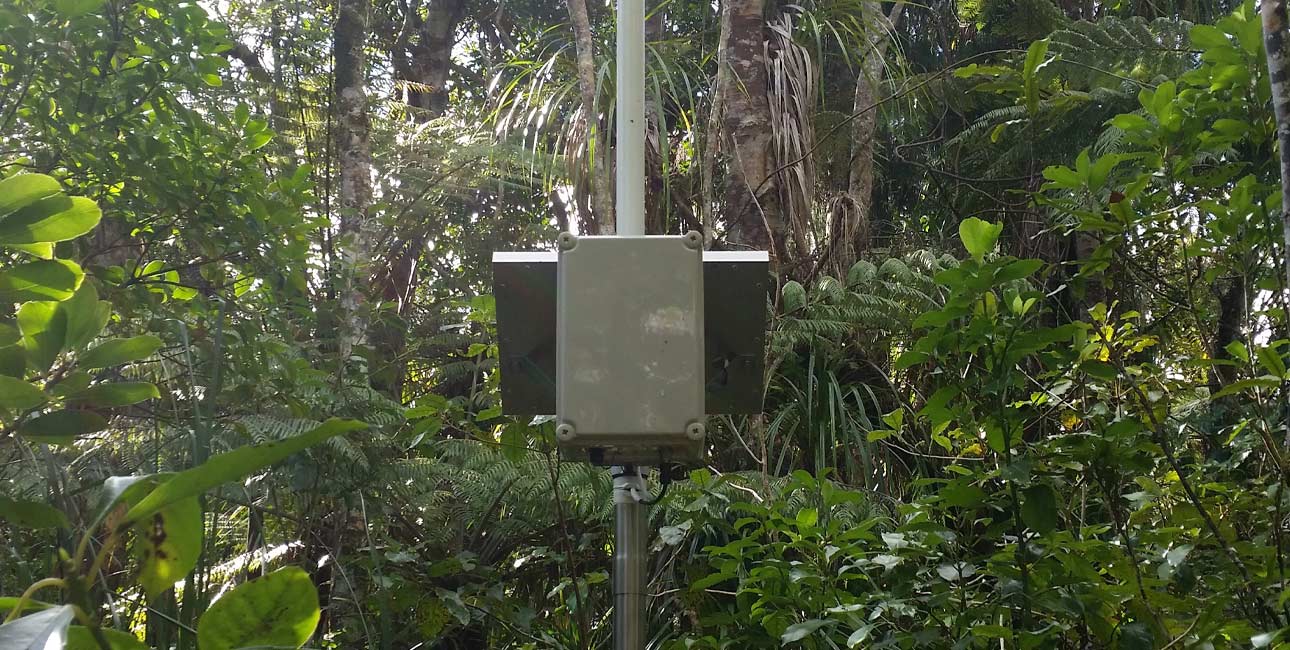 Unexpected benefits…
The addition of the Celium network provided the team with information that they otherwise would not have obtained. Data reported from the field and displayed within the Celium Portal clearly highlighted which time of night the traps were most frequently triggered, and a noticeable pattern was observed. Importantly it also revealed that the lure in use was more effective in the first 72 hours, with attractiveness subsequently tailing off.
Trying to gather the same information via camera traps would have been a very costly and labour-intensive undertaking.
Testimonial
The Celium portal is a window into our trapping network, revealing information we otherwise wouldn't have had. This led to unexpected learning about ship rat behaviour, in particular.
Gillian Wadams - Ark in the Park programme manager 2013-2020
More than just Trap Monitoring
Celium wireless sensor networks are designed to accommodate a wide variety of monitoring applications across a range of sectors. By integrating numerous sensors and monitoring instruments, Celium can deliver timely and actionable data to many types of projects, from just about anywhere.
Discover Celium