Controlling predators for Arid Recovery
Arid Recovery is an independent not-for-profit running a 123 km² wildlife reserve in South Australia's arid north. The team researches and monitors ecological restoration and is pioneering conservation science and the use of new technologies, such as Celium, to help threatened species thrive across the Australian outback.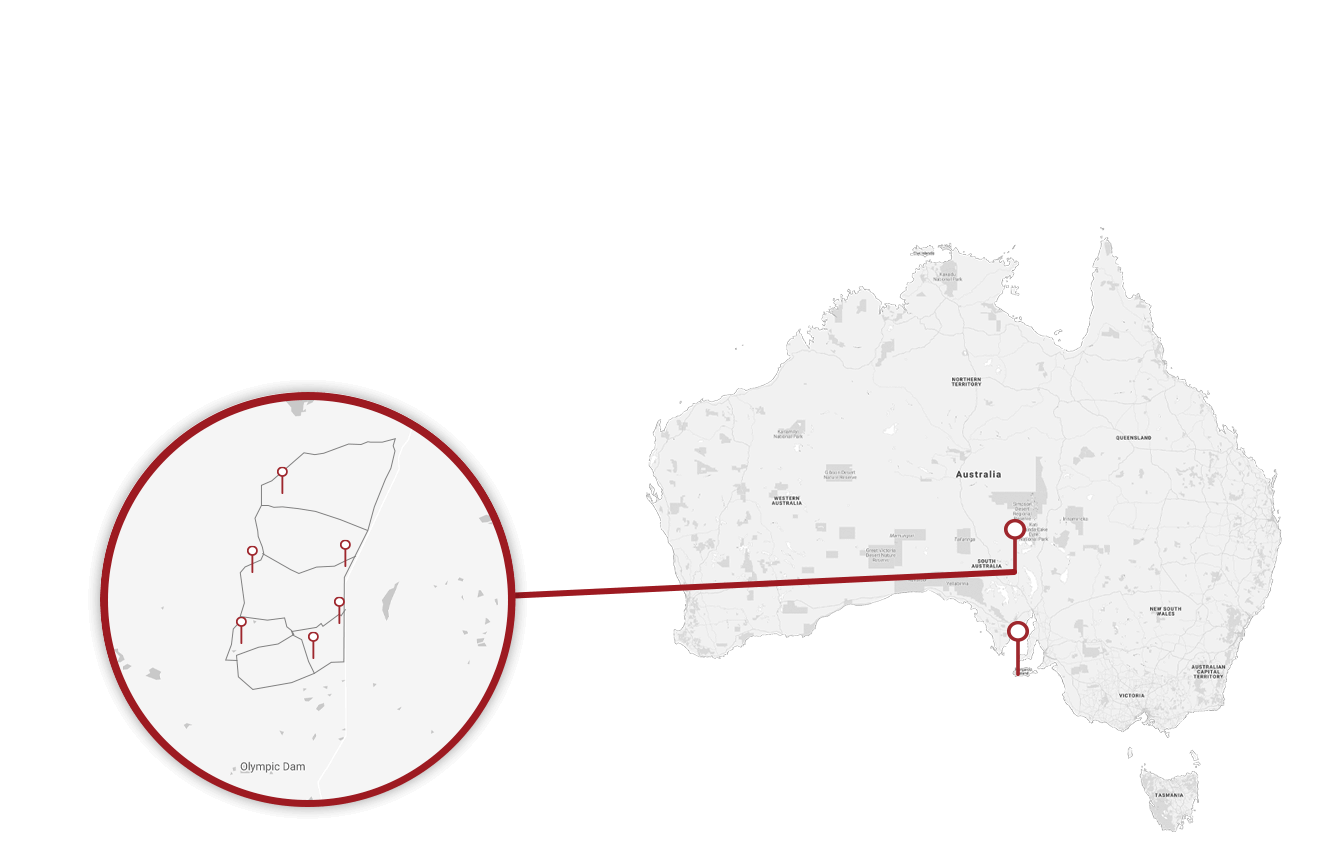 Removing feral predators from the equation
Many native animals in the prey size range for feral cats and foxes cannot persist with introduced predators and the attrition rates from predation are too high for the populations to sustain. Inevitably this leads to extinction. Controlling feral predators is important at Arid Recovery in their research to improve the survival of native animals that can disperse beyond the fence.
It is also important in keeping the core reserve feral-free so, keeping the numbers of feral animals down in the surrounding area helps prevent incursions into the reserve. To do this, the Arid Recovery team use a variety of control methods. Celium was added to Arid Recovery's toolset in early 2022 to improve the efficiency of their trapping efforts.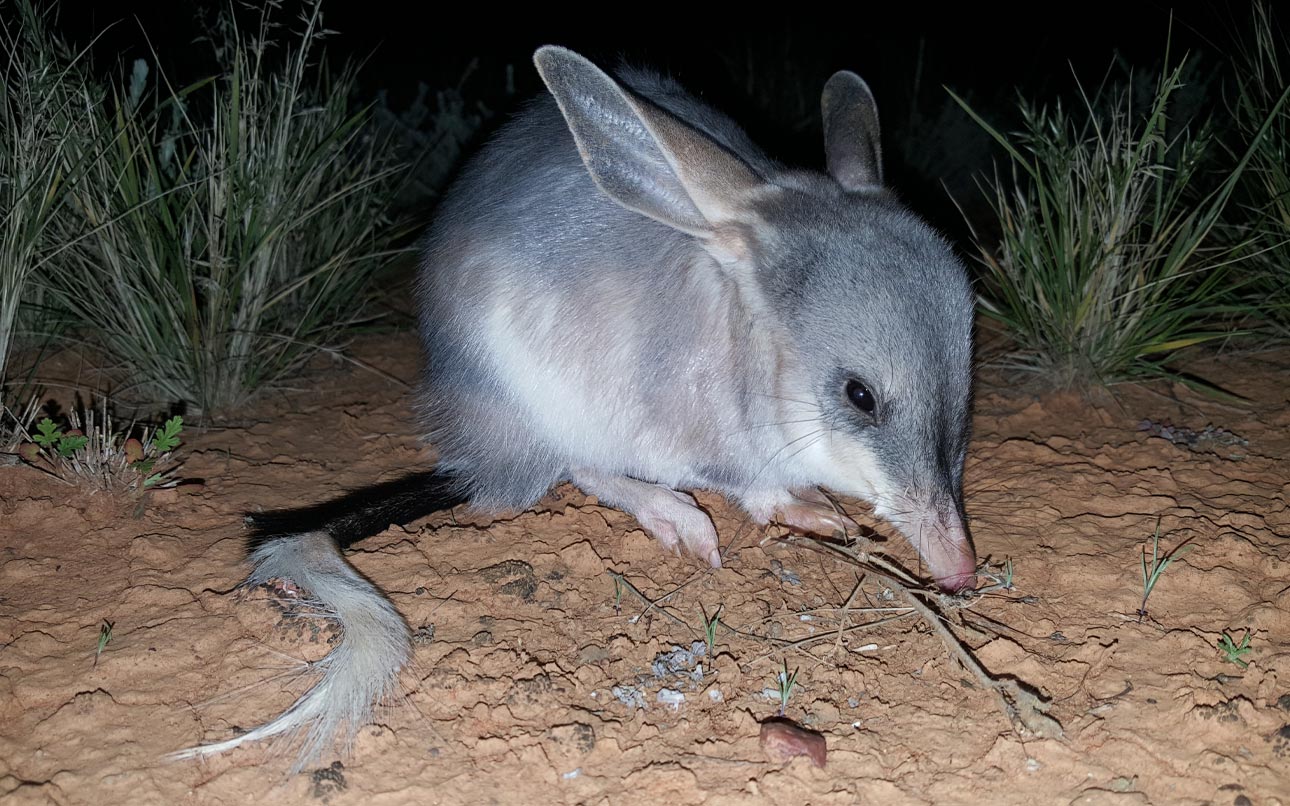 Meet the Bilby
One of the mammals the team are working to protect from extinction is the Bilby, it is an iconic Australian marsupial, instantly recognisable by its long pointed snout, long ears, soft grey fur and striking black and white tail.
Bilby are important as their diggings restore the soil and regrowth of the vegetation. By creating deep holes in the sand, they enable plant material to fall and decompose. Each bilby creates numerous compost pits every night. These become high in carbon and nitrogen – an important nutrient for the growth of plants and the germination of seeds. The greater bilby was once found on 70% of Australia's mainland, but now occupies just 20% of its former range. Scattered populations remain in the Tanami, Gibson and Great Sandy Deserts, as well as the Pilbara and Kimberley regions, and the Mitchell grasslands in Southwest Queensland. They have also been reintroduced to a few protected sites across Australia.
The rapid decline in the bilby's range is largely due to feral cats and foxes. Grazing by rabbits and livestock, the fragmentation of habitat by land clearing, and changed fire regimes have also contributed. Now classified nationally as vulnerable, the fate of the greater bilby is hanging in the balance. A relative of the greater bilby, the lesser bilby is now completely extinct. Just 100 years ago, it was considered common.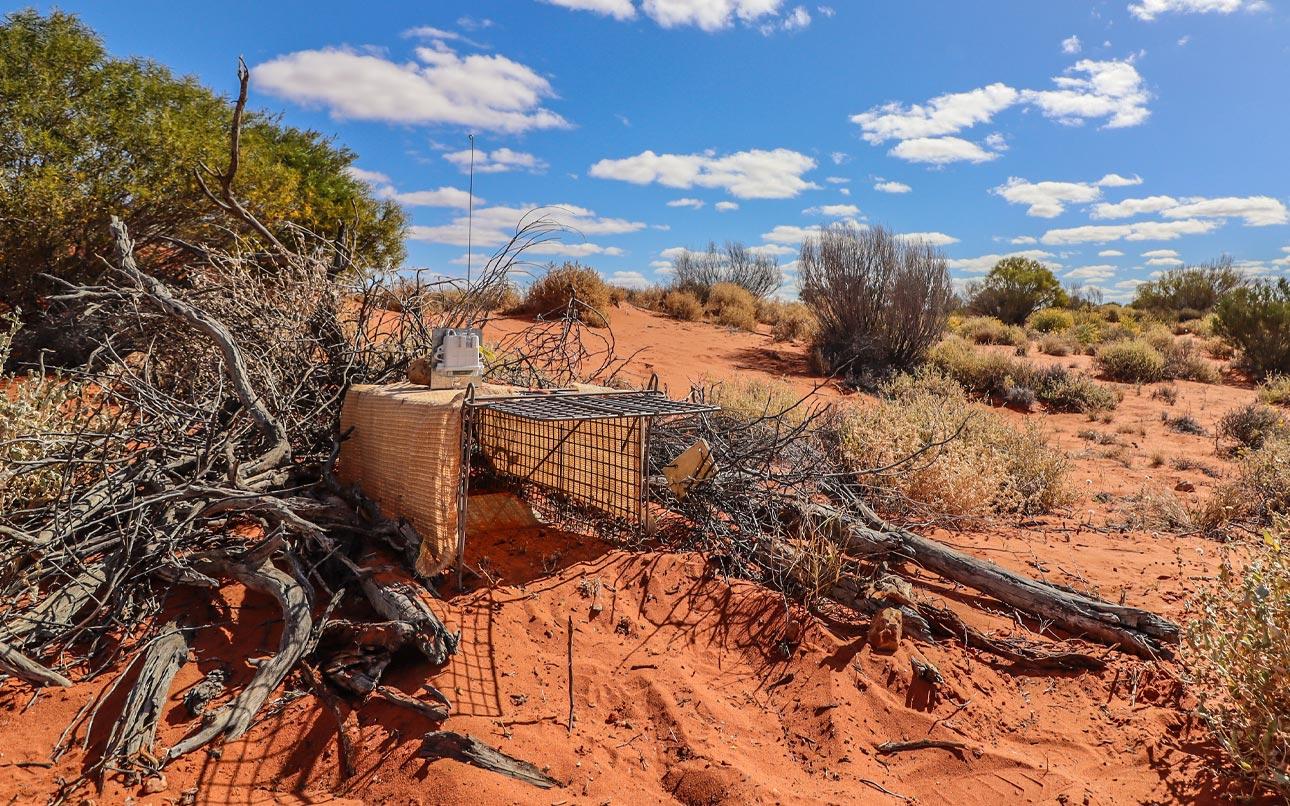 Keeping the reserve feral free
Celium has had a significant impact since its deployment at Arid. The biggest impact is the amount of time and effort saved by Celium real-time trap monitoring. Not having to visit every trap every day is a huge relief for the Arid team. It not only allows them to have more active traps on the ground but at the same time, it provides the freedom to do the many other jobs that need attention. The outcomes relating to vehicle usage and emissions are equally positive. With a trap run requiring in the order of 30km of stop/start vehicle travel every day, Celium is enabling a significant reduction in trapping related travel.
Knowing when a trap hasn't been triggered is also important for incursion response. This is because the team can deploy traps within the reserve and leave them and the surrounding area relatively undisturbed. When dealing with wily predators like cats and foxes, this is an important consideration, something that was tested within approximately the first 6 months of installing Celium. Arid had an incursion and were quickly able to deploy monitored traps and catch the offender in record time.
Testimonial
The installation of the Celium network at Arid Recovery has been a massive help in many ways. Not having to manually check our perimeter traps every morning has saved a huge amount of time and effort, allowing us to focus on other tasks. As well as saving time, it has also given us the opportunity to be able to expand our perimeter trapping network with more traps reaching further around the reserve. The fact that it is so adaptable and portable also makes it a very useful tool when it comes to more targeted trapping efforts such as incursion cats or other native mammal trapping within the reserve. The installation was straightforward and simple and if I ever have any questions about anything the Encounter team are always there with a prompt response.
Nathan Manders - Conservation Land Management Officer
More than just Live Trapping
Celium wireless sensor networks are designed to accommodate a wide variety of monitoring applications across a range of sectors. By integrating numerous sensors and monitoring instruments, Celium can deliver timely and actionable data to many types of projects, from just about anywhere.
Discover Celium